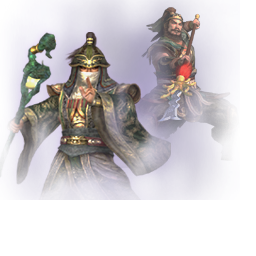 Grade: Shu Chronicle Quest
Quest NPC: Historian
Players: 1
S-Rank Time: 5:00min +
Start ~
First you must Escort Zhang Fei to Pang Tong. Simply Run to Pang Tong to do this.
Next Head to Point 1 where you will see Master Zhao, who will instantly vanish.
Point 2 Kill the Red Troops amongst the Yellow Troops
Point 3 Kill the Yellow Troops amongst the Red Troops (don't be afraid to take out the Red Troops)
Point 4 When you reach here Cui Lan will ask to help find her brother Du Bao, he is found standing with Blue Troops at any of the locations marked above (Map will also Ping these locations)
Once you find him head to Point 5 and Defeat Ma Fang (Hyper Armor - hits hard)
Now Head to point 6 (Flask Damage as you go) Here you will find Juggernauts (Pang Tong has moved here also) Destroy them all and Yue Ying will Appear.
Lead Yue Ying to Pang Tong and watch till Zhang Fei Appears, lure him to Pang Tong Also, when both are very low on HP finish them both off
Quest Completed
| Rank | Condition | Reward |
| --- | --- | --- |
| S | Time: 5:00+ | A Cleaver Hawk's Talons Chronicle |
Video
Ad blocker interference detected!
Wikia is a free-to-use site that makes money from advertising. We have a modified experience for viewers using ad blockers

Wikia is not accessible if you've made further modifications. Remove the custom ad blocker rule(s) and the page will load as expected.