Upon reaching 1000 Honor you can take the Colonel Promotion Quest. from your General under Quests
Grade: C
Major Domestic Bonus: Technology
Minor Domestic Bonus: Military
Map: River Port
Objective
Kill 500 Enemies
Capture 4 Bases
Defeat your General
Stratagey
Using Map above, head to the Flask area and flask up untill 350 K.Os then follow the Pink Route, Capture the Bases in the order shown. your K.Os should exceed 500 by the time you have captured the Troops Base.
Then head to your general, again try have Attack x2 on slot and lead your General to a Crate for an Imperial Seal.
Rank & Reward
Rank
Reward
S

Random R3 Weapon with tempers of 6/18 (20200)

Blizzard Orb x2, Blitz Orb x2
Video Guide
Video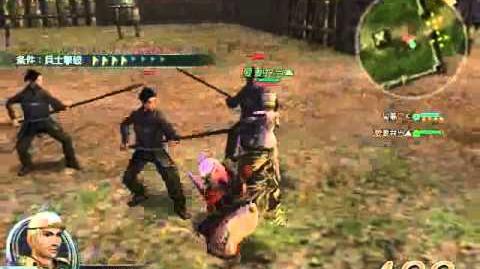 Ad blocker interference detected!
Wikia is a free-to-use site that makes money from advertising. We have a modified experience for viewers using ad blockers

Wikia is not accessible if you've made further modifications. Remove the custom ad blocker rule(s) and the page will load as expected.