Lower your own stats, in exchange all allies gain a stat boost approx x1.5 to Attack, Damage & Defense. User of this skill will also slowly lose life, but in turn all teammates will regain life. All those given boosts will gain an orange hue, like the red one given by Attack x2, when the skill is activated.
(when under the effect of an Allies Sacrafice the word Sacrifice will appear in the same place as a LT Skill)
Weapons that have this Advanced +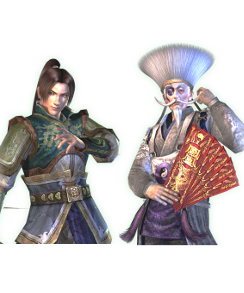 Ad blocker interference detected!
Wikia is a free-to-use site that makes money from advertising. We have a modified experience for viewers using ad blockers

Wikia is not accessible if you've made further modifications. Remove the custom ad blocker rule(s) and the page will load as expected.